HOME OF THE 2017 WEST BEND 7 UP BASEBALL TEAM
---
*BREAKING 7 UP NEWS*- This morning Billy Bynum and his wife Autumn welcomed a new baby boy to the Bynum family. Mason Lucas weighed in at a trim 7 pounds and 4 ounces and was 20 inches long. Mom, Billy, and Mason are doing well. His name is already penciled in the lineup for 2037. Hopefully he can pitch.
---
7 UP Splits Weekend, Sits in Tie at Top
7 Up split a pair of division games over the weekend and is now currently 8-4 in the division and 10-6 overall. 7 Up still holds a share of first, but teams are closing in fast. Sunday featured a 11-4 loss to the West Allis Nighthawks at the rock hard Rainbow Park in West Allis. Not much went right and 7 Up failed to come up with any key hits and was plagued by errors. The overall play that summed up the day was a simple hit to center in the 8th by the Nighthawks. Jed Justman snatched up the ball in center and airmalled it to 3rd. Billy Bynum then grabbed it and had the runner dead to rights at second. Instead Bynum grabbed the ball and lobbed a rainbow 3 hop slime ball to the middle of shortstop and second and the runner coasted into 2nd base. All anyone could do was laugh. The loss snaps 7 Up's 6 game win division winning streak as they head into the All Star break.
---
7 UP Wins 2-1
Friday night 7 Up defeated the New Berlin Lakers 2-1 in a quick less than 2 hour affair. 7 Up struck quickly in the first as Adam Rohlinger singled and was brought home by his buddy Billy Bynum. Bynum hit a towering bomb to right center that made a thundering noise as it struck the scoreboad. While no one can officially say where it hit, many have their thoughts and memory of the blast. A dent currently resides under the E on the scoreboard to show proof of this also. Did that ball actually hit there though? Only time will tell or maybe it won't who knows? Although the home run may have started the day for 7 Up, Matt Parrent finished it. On Gramps birthday, Parrent delivered a stunning retro performance. He went all 9 innings, scattering 7 hits and only allowing 1 run with 3'Ks against a scrappy hitting Laker team. He worked fast and was effective all night. With Gramps in the stands in his retro 7 Up hat, Parrent trudged out for the 9th and finished what he started. While the pitch count meter was broken, it was estimated he finished the game around a cool 130 pitches. If you ask him you will get anywhere in the 180-200 range. Either way the performance propelled 7 Up to a solid division win.
7 Up Cold One Player of the Game- Matt Parrent- Parrent accepted and rose to the challenge. He lowered his season ERA to 2.76 and picked up his first win of the season along with his 4 saves. He also had a hit and stolen base to help his cause.
7 UP Bonehead Play of the Game/Postgame- Brett Cramer's Batting Practice- Man was that hard to watch. With only 1 ball, BC and his paps took some postgame BP. With Brett pitching from the real mound, the one ball was constantly splashing in the dirt or 3 feet outside. Paps would swing to try and prevent the ball from rolling all the way to get the cement. Brett would then run to the backstop to fetch the ball if it wasn't hit and the cycle would repeat. Zach Biermann then joined in as the catcher and things continued to spiral downward as his input was added.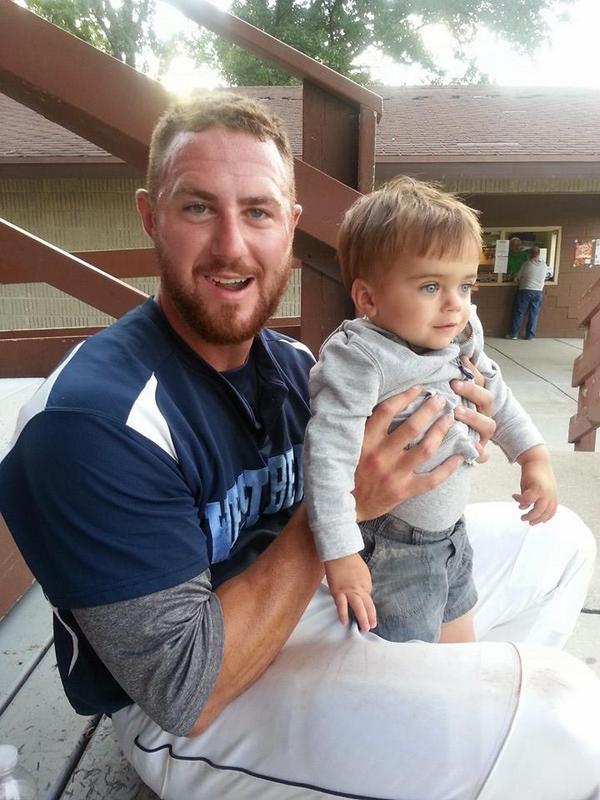 ---
All Star Rosters Announced
The much anticipated All Star game rosters were released Wednesday night and 7 UP saw a few players make the team. Overall 7 players were selected to compete in the game July 1st in Brookfield. 7 UP currently leads the suburban division with a record of 7-3. Here are the following players that were selected-
Starters
Adam Rohlinger 1B, Matt Schubert SS, Billy Bynum DH, Taylor Koth CF
Reserves
Matt Parrent OF, Tyler Adams P, Adam Sarauer Utility
---
2016 WABC CHAMPIONS